Nikita Hair USA
Nikita Hair is one of Europe's largest and leading hair salon chains. Over the course of 34 years, we have had the pleasure of serving several million clients. Our highly skilled hairdressers across the world are ready each and every day with scissors and comb in hand to provide you with great hair and a great feeling! We look forward to welcoming you!
THE STORY BEHIND
In 1984, Elton John's super hit 'Nikita' could be heard on radios world-wide, and served as an inspiration to Inger Ellen Nicolaisen in naming the hair salons.
Inger Ellen Nicolaisen is a self made entrepreneur from humble beginnings, and she became a mother at the young age of 15 years old. The responsibility of having a child pushed her in developing her business skills. At the age of 16 she started her first business selling children's clothes. In 1984 she founded Nikita Hair, with her first hair salon in Norway. Nikita has grown to become one of the largest and leading hair and beauty companies in Europe.
With a fighting spirit, enthusiasm and passion the founder of Nikita Hair, Inger Ellen Nicolaisen, has the vision: "Together we will create the greatest adventure in hair and beauty history!" .
Not only has Inger Ellen grown a large, strong company, she has raised a large family as well. Inger Ellen has given birth to 3 children but has 14 children who call her mom. Eleven of them are from a children's home in Eastern Europe. It is truly a family business, as 8 of her children work in the company. Her care for children expands beyond her own family. She is the founder of the A Hand to Children foundation. For more than 2 decades she has actively worked to help children.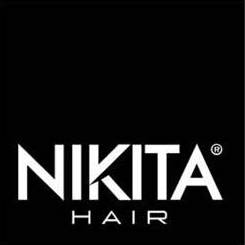 Want to know more about Nikita Hair USA?
Visit our US site to learn more about our salons, career opportunities or amazing franchising opportunities across America.