ABOUT US
Who we are & what we do
Raise Gruppen AS is one of Europe's largest and leading hair & beauty groups, with 35 years of experience within the hair and beauty industry, and continually expanding.
Today, our group has 150+ salons across Norway, Sweden and United States with over 1000 team members, 5 hairdressing academies and our own business academy for leadership and inspiration.
Our group includes several companies: Nikita Hair Norway AS, Sayso Hair & Style AS, Norsk Frisørskole AS, Nikita Hair Sweden AB, Sayso AB, International Hair Academy AB, Nikita Hair USA.
The company is owned by the mother and daughter duo Inger Ellen Nicolaisen and Christinah Nicolaisen. Our vision is:
Together we will create the greatest adventure within hair and beauty history!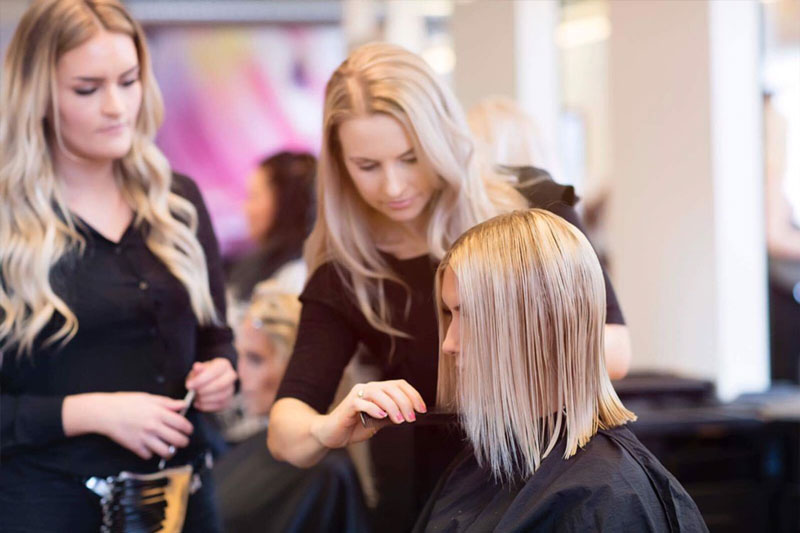 The company has received numerous awards and nominations:
2018
Winner Gold, Trend Vision
Winner Silver, World Skills, Paris,
Nominated Hairdressing Business of the Year, Norway
2017
Winner Hairdressing Business of the Year
Winner Gold, Norwegian Championship
Winner Gold, Trend Vision
Winner Bronze, World Skills
2016
Winner Gold, Trend Vision
Nominated Hairdressing Business of the Year
Winner Gold, Make up championship
2014
Winner Gold, Make up championship
Winner Junior Stylist of the Year
Nominated Hairdressing Business of the Year
Nominated Hairdresser of the Year
Nominated Junior Stylist of the Year
2013
Winner Junior Stylist of the Year
2012
Winner Hairdressing business of the Year
Winner Hairdresser of the Year
2011 – 2000
Winner Hairdressing Business of the Year
Nominated Avant Garde of the Year
Winner A Great Place to Work
Winner Salon Entrepreneur of the Year
Winner Entrepreneurial Spirit of the Year
Business Woman of the Year
Winner Hairdressing Business of the Year
The Art of Leading